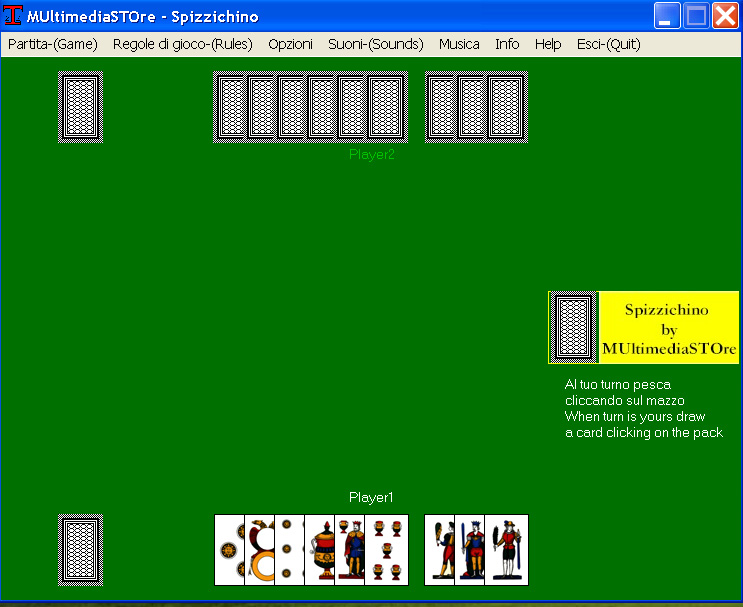 The Spizzichino card-game is a version of Tressette with two players. The rules and scores are the same.
At the beginning the Dialer is sorted and he will change at every hand. Who wins the trick keeps it covered in front of himself and then draws another card from the pack showing it to the adversary, that then does the same procedure. He playies another card and so on until the pack first and then the cards in the hand will be finished.
If Declarations Option is not checked (that you can do only referring to initial cards - see help in the program), the score will reach 21 points. Otherwise the score could be 31 or 41 points.